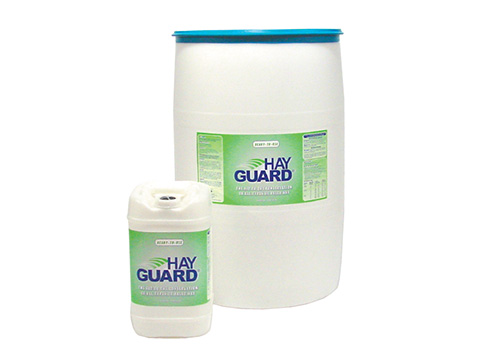 Hay Guard® Preservative
The new way to treat hay.
---
Details
The patented compounds in Hay Guard®* produce gases that limit cell respiration in forage materials. The result is cooler hay after baling.
Greater dry matter recovery
Fresher and more palatable and nutritious hay
Reduced hay loss
Hay Guard® is safe for all livestock, including horses. University research points to improved milk production when cows are fed grasses treated with Hay Guard®. Hay Guard® has no odor, so treated hay smells and tastes fresher, longer.
Available as a dry granular or ready-to-use liquid.
*Hay Guard® is a registered trademark of International Stock Food.
---

Navigate: