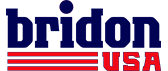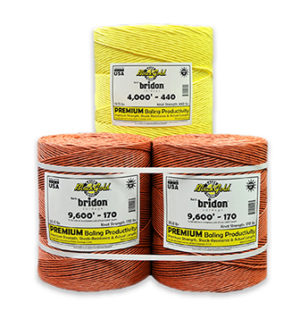 Black Gold® – Premium Productivity
Black Gold® brand offers premium level baling productivity for customers who are looking for high quality American-made twine with actual lengths and premium strengths.
---
Details
Our premium productivity Black Gold® twine is tested to beat the competition on actual strengths and lengths. Provides premium shock-resistance and UV protection.
SMALL SQUARE
| | Average Knot Strength | Bales Per Pallet |
| --- | --- | --- |
| 9,000' Banded | 130 | 50 |
| 9,000' Single Spool | 130 | 80 |
| 7,200' Banded | 170 | 50 |
| 8,500' Single Spool | 170 | 48 |
| 9,600' Banded | 170 | 40 |
| 12,000' Banded | 190 | 40 |
MEDIUM SQUARE
| | Average Knot Strength | Bales Per Pallet |
| --- | --- | --- |
| 5,000' Single Spool | 210 | 80 |
| 6,500' Single Spool* | 210 | 48 |
| 6,500' Single Spool* | 240 | 48 |
| 8,500' Single Spool* | 245 | 48 |
| 7,400' Single Spool* | 250 | 48 |
| 7,400' Single Spool* | 280 | 48 |
| *Also available in plain box | | |
LARGE SQUARE
| | Average Knot Strength | Bales Per Pallet |
| --- | --- | --- |
| 4,000' Single Spool | 350 | 48 |
| 4,850' Single Spool | 350 | 48 |
| 4,000' Single Spool | 400 | 48 |
| 4,750' Single Spool | 400 | 48 |
| 4,000' Single Spool | 440 | 48 |
| 4,000' Single Spool | 500 | 48 |
ROUND SLIT FILM
| | | Bales per Pallet |
| --- | --- | --- |
| 20,000' Banded | 110 | 50 |
| 20,000' Single Spool | 110 | 80 |
| 28,000' Banded | 110 | 50 |
| 40,000' Banded | 110 | 40 |
| 20,000' Banded | 130 | 50 |
| 20,000' Banded | 150 | 50 |