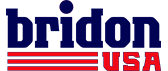 BridonMAX™ – Maximum Productivity
BridonMAX™ offers maximum baling productivity for customers who demand the toughest, maximum designed twine in the industry, guaranteed and American-made for more than 40 years.
---
Details
BridonMAX™ baler twine is engineered for fast baling, long transport, and outdoor storage. It's our TOP OF THE LINE twine. Plus, it's manufactured in the U.S.A. for superior performance in North American balers and North American conditions.
---
CUSTOMER TESTIMONIALS:
"We have been selling Bridon twine products for over 35 years! It has is consistently the best twine on the market. They give both our dealership and our customers 100% support and we believe this is the best offering for our customers."      

— Rodney Evangelho, Evangelho Seed & Farm Store, Leemoore, CA  
"In a market where some people think twine is nothing but a commodity, Bridon continues to show that there truly is a difference. Not only do they produce top quality American made products, but they provide excellent customer service, not only to my dealership as their customer, but they go that extra step by providing service to my customers as well."        

— Brian Cowley, Cowley D & L
"Bridon is superior to the competition in all aspects of the business from both their agricultural and commercial products. They are a great business partner!"

 — Tony Weatherred, Stanislaus Farm Supply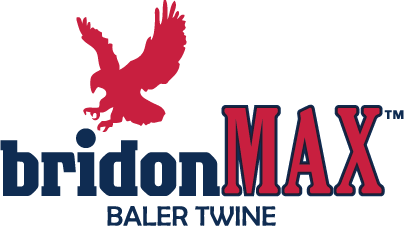 SMALL SQUARE
| | Knot Strength Exceeds | Bales Per Pallet |
| --- | --- | --- |
| 9,000' Boxed | 130 | 60 |
| 7,200' Boxed | 170 | 50 |
| 7,200' Single Spool | 190 | 60 |
| 9,600' Boxed | 170 | 40 |
| 9,600' Boxed | 210 | 40 |
MEDIUM SQUARE / 3- Tie
| | Knot Strength Exceeds | Baler Per Pallet |
| --- | --- | --- |
| 5,000' Single Spool* | 210 | 80 |
| 6,500' Single Spool* | 210 | 48 |
| 6,500' Single Spool* | 240 | 48 |
| Stampede® 8,500' SS* | 245 | 48 |
| 7,400' Single Spool* | 250 | 48 |
| 7,000' Single Spool* | 280 | 48 |
| * Box available upon request. | | |
LARGE SQUARE
| | Knot Strength Exceeds | Bales per Pallet |
| --- | --- | --- |
| 4,000' Single Spool | 350 | 48 |
| 4,850' Single Spool | 350 | 48 |
| 4,000' Single Spool | 400 | 48 |
| 4,750' Single Spool | 400 | 48 |
| 4,000' Single Spool | 440 | 48 |
| 4,000' Single Spool | 450 | 48 |
| 4,000' Single Spool | 500 | 48 |
LARGE SQUARE - XL LENGTH
| | Knot Strength Exceeds | Cartons/Pallet |
| --- | --- | --- |
| Endurance® 6,200' SS † | 350 | 48 |
| Endurance® 5,830' SS † | 400 | 48 |
| Endurance® 5,050' SS † | 450 | 48 |
| † Endurance® spool height: 14" | | |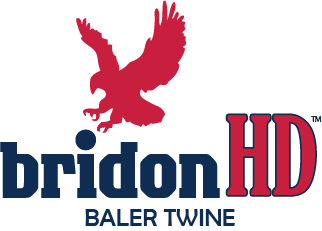 LARGE SQUARE
| | Knot Strength | Bales Per Pallet |
| --- | --- | --- |
| 4,000' HD Single Spool | 550 | 48 |
| 3,500' HD Single Spool | 700 | 48 |
ROUND - SLIT FILM
Tensile Strength Exceeds
Bales Per Pallet
Ultima® 20,000' SS*
110
80
Ultima® 20,000' Boxed
110
50
Ultima® 28,000' Boxed
110
50
Ultima® 40,000' Boxed
110
40
20,000' Clearfield SS**
110
80
Ultima® 20,000' Boxed
130
50
Ultima® 20,000' Boxed
150
50
* Box available upon request
** Clearfield is designed to degrade when exposed to sunlight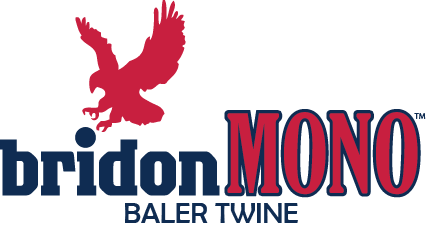 ROUND - MONOFILAMENT
| | | Bales per Pallet |
| --- | --- | --- |
| 20,000' Sidewinder™ Boxed | 110 | 50 |
| 20,000' Stinger™ Boxed | 140 | 50 |