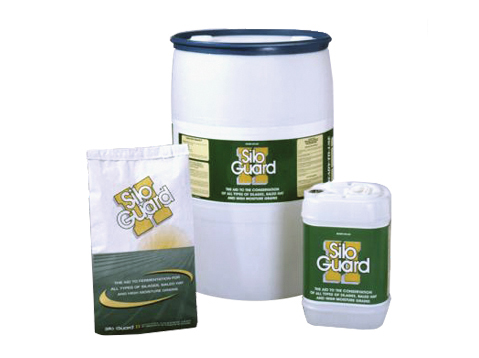 Silo Guard® II Fermentation Aid
Silo Guard is the new way to treat all your silages and baled hay.
---
Details
Silo Guard®* II is a sulfur-based product that scavenges oxygen from the forage, so molds and yeast are diminished. This helps to speed along fermentation and improve the quality of the forage.
Available as a dry granular or ready-to-use liquid.
*Silo Guard® is a registered trademark of International Stock Food
---

Navigate: